Why?
We know that postgraduate education represents a significant financial investment - for this reason, we want to encourage and facilitate participation in Advanced Masters programmes for talented students that we believe can make a significant contribution to our programmes, school, and above all, our society as a whole.
What are the scholarships available?
DIVERSITY AND INCLUSION: incoming students who have outstanding motivation and skills, promote diversity and inclusion and bring a unique perspective to the table. Any area of diversity and inclusion can be taken into account, in a particular culture, ethnicity, disability, gender, and sexual orientation. Candidates might best include specific profiles such as underrepresented backgrounds in the business world, gender inclusion and/or LGBT activists, students from LDCs, and so on. The recipients of this scholarship are characterized by their ambition, potential, and diversity of thought.



ENTREPRENEURIAL SPIRIT:

incoming students who stand out for their initiative, tenacity and creativity. The recipients of this scholarship are characterized by a great passion and an innovative project.



GLOBAL PERSPECTIVE:

incoming students who bring a unique global perspective to our school. The recipients of this scholarship have international experience, are multilingual and open-minded, have love and respect for diversity.



FUTURE SUSTAINABLE LEADER:

incoming students who have a strong passion for sustainability and are committed to making a positive impact in the world.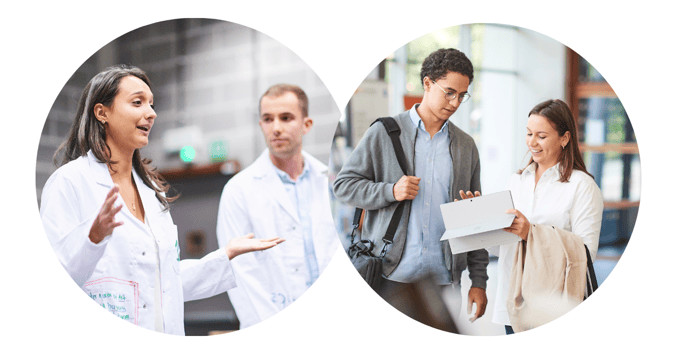 How to apply?
All students interested in applying for a scholarship must first submit their application form and pass the selection process. After receiving confirmation of admission, candidates can apply for a scholarship by sending an essay of 400-500 words or a 5-minute video explaining why the admission committee should award them one of the 5 scholarships.
Candidates can apply for more than one scholarship, but can only be granted one.
Applicants are invited to answer specific questions for each of the scholarship categories:
DIVERSITY AND INCLUSION: How do you plan to promote diversity and inclusion forward in your career and personal life? Do you face specific difficulties and/or preconceived ideas in society? What are the actions you took to promote diversity and inclusion in the past? How will Solvay Brussels School help you promote inclusion and diversity in our society?
ENTREPRENEURIAL SPIRIT: How do you embody the qualities of a successful entrepreneur? What are your goals as an Entrepreneur? How will the Solvay Brussels School help you achieve those goals?
GLOBAL PERSPECTIVE: What has your international multicultural experience taught you and how has it changed you? Why do you think diversity is an important value and how does it influence your future ambitions?
FUTURE SUSTAINABLE LEADER: Explain your contribution to an initiative that has contributed to your community or society in general, explain your plans to contribute to making a positive impact on our society and how the Solvay Brussels School will help you achieve these goals.
Applicants should indicate in the application if he/she will receive family financial support, government or private sector financial support will contract a loan to finance the Advanced Master studies, and/or has obtained any financial support from any such source for earlier studies at university. The applicant is encouraged to provide relevant documents and/or any other evidence apt to support the application, including regarding financial means (tax returns, bank statements of the current and the savings account).
How to receive a scholarship?
Scholarships are always awarded in the form of a discount on Advanced Master's tuition fees.
After submitting their scholarship request, students receive a response from the award committee within 2 weeks of sending their request.
From the notification of the scholarship award, students must make a payment of 2000€ to confirm their enrolment in the Advanced Master programme, as indicated in the programme admission confirmation email. This amount will be deducted from the enrolment fees, together with the amount of the scholarship that has been awarded. The scholarship offer expires at the end of the 2 weeks and the funds are allocated to other students.
Please note that the deadline to request a scholarship for the September 2023 intakes is the 31st of May 2023.
If you have any questions, you can contact:
Yixia Xia, Programme Manager via yixia.xia@solvay.edu
Manon Van Eeckhout, Programme Manager, via manon.vaneeckhout@solvay.edu